The dying woman got her wishes respected and rightfully by none other than the shabby-looking jacket-and-jeans-clothed Harper Pendrell, who is the lead character.
Indeed, this guy from Yelltown did not think his day would go about helping someone other than repairing laptops for his fellow citizens as a handyman, let alone stumbling upon and accepting a dying stranger's request who's struggling in a life-and-death situation.
Astoundingly, his concern grows much more as he figures out that she already caught the much-talked-about virus around Yelltown. The virus, namely the Yelltown fever, turned the neighborhood's attitude by frightening even the friendliest of neighbors to open doors for people they know, let alone help, probably how we went through the beginning of the pandemic.
The Meaningful Encounter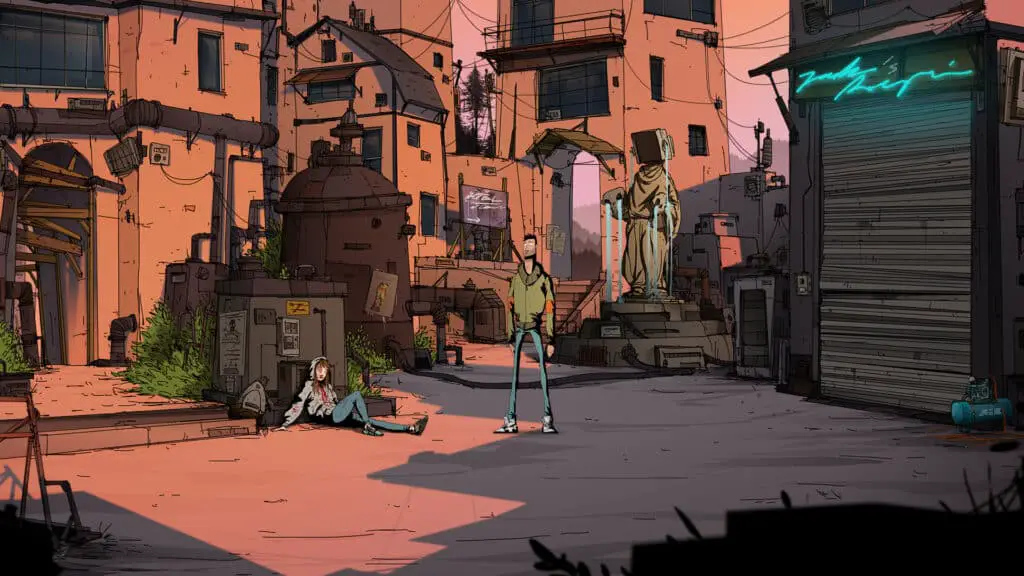 Harper may not be the sharpest character in this wonderfully crafted game, but his heart is at the right place.
He decides on a person's life-changing situation, and he wanted to stay on the right side of things; he went on to look for an honest reporter named Helliwell, as per the request of the ailing woman.
As he embarks on what we call an otherwise evil conspiracy, Harper faces many interesting characters that do not just go by but also stick to us as we play the game, making the characters' presence respectful.
The Gameplay
The gameplay may seem like any traditional point-n-click adventure where you use the mouse and combine items to form something meaningful with the character's inventory system.
The pen-n-ink-styled visual makes it even more remarkable to the eyes.
The character's self-puns on the run would make it all a worthwhile and enjoyable treat, especially for people like me who tend to like talking to themselves.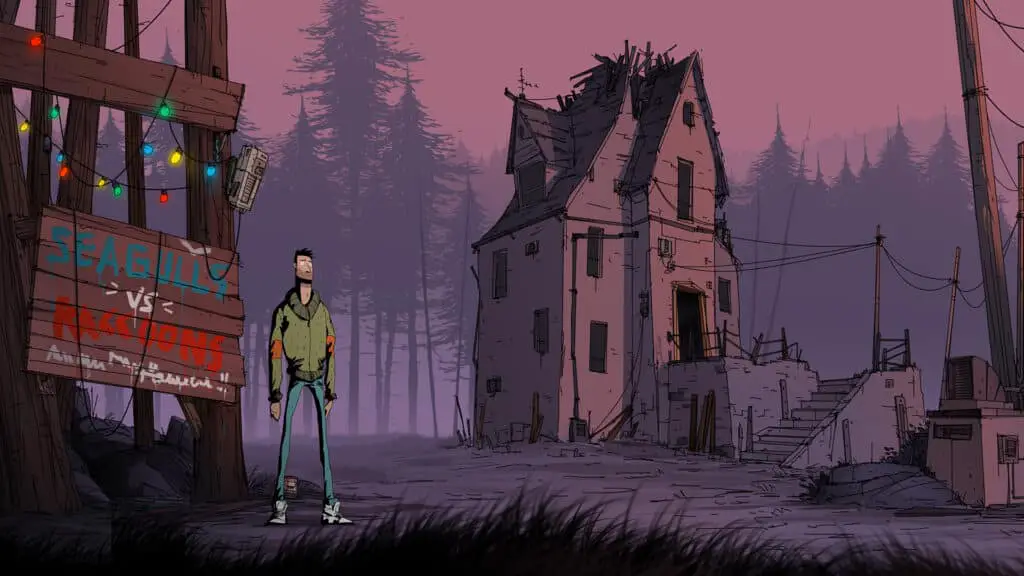 The Impression
Backwoods Entertainment, the German developer, introduced a flashy game with the gloomy title 'Unforeseen Incidents' in a rather hand-sketched graphic-styled outlook.
I came upon this game during the pandemic and started enjoying this incredible hand-sketched adventure. This exciting graphical delicacy includes compelling characters as the game progresses.
We do not see that many as captivating as this game, the price of too stands at a mere $8.19 on Steam, thus giving us the chance to enjoy the atmosphere it brings to the world of us adventure game-seekers. I love this game!
Where to Buy
If you're interested, you can buy it online from any store below. Please click to redirect to the site:
Steam, GOG, and Humble.
If you need some time to decide, please watch the trailer below:
Here's a link to a walkthrough: