Any readers confused about using a particular device for research-based reading? If you do not want to switch your phone into an e-Reader now, then look no further than to look at Apple's new iPad Mini 5! I resonate with the thought of getting the iPad mini 5 instead of getting a bigger iPhone. Personally, I feel with all the buzz on social media, using iPad Mini 5 without using it for social media purposes is great! To make our reading flawless, a Kindle Paperwhite is amazing – considering you do not want to do research-reading! The fact that you can read without distraction is appealing to a lot of us, especially now that we cannot focus solely on reading these days.
Amazon's Kindle Paperwhite has a distinct feature of getting readers hooked into a novel or book style of reading without some other applications distracting them. If you can control the urge not to connect your social media accounts though, you can get an iPad Mini 5 – Apple's best reading device, working best for you.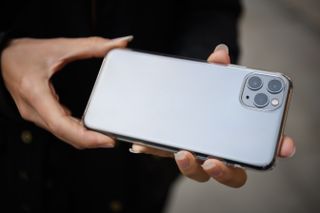 Surely, the new iPhone 12 would be great to have as a reader and a social media device too. The phone packs a punch, with new features, especially for the size. Here is the dealbreaker! You have to pay a lump sum amount! What about maintaining two separate devices, though? Think about it!
iPad Mini 5 or the biggest iPhone
You can get an iPhone SE 2020 and a new iPad mini 5 for nearly the same price you can get just a single iPhone Mini 12. If you want to read or work on a bigger screen, you can use iPad Mini 5, if you find phone reading comfortable, use your current iPhone or get the iPhone 12.